fennel DVDManager: How to Register?
OK… So starting with v1.7.5, you can register your very own copy of fennel DVDManager either through our
Welcome
dialog:

or via the new
DVDManager > Register DVDManager…
menu item: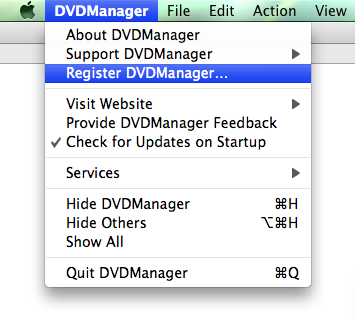 A sheet should then pop, waiting for your DML-based license file to be picked: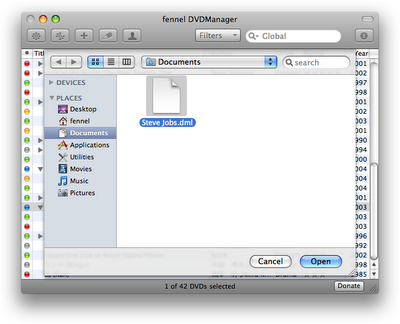 Just click the
Open
button… et voilà: you're now a registered user of fennel DVDManager :) !
No confirmation message is gonna be displayed, but there are 2 hints to check whether registration is successfully completed:
1.
The li'l
Donate
button that used to be located at the bottom of the main window should no longer appear.
2.
The aforementioned
Register DVDManager…
menu item should now be labelled
Unregister DVDManager…
.
Note:
We're now in the process of sending your very own license file, dear donators+contributors. So thanks for your patience in the meantime. And for newcomers, be assured we'll do our best to send yours in the minutes/hours(/days?) following your donation. (Anyway, you can always contact us if you're worried about not having received yours 'cause mistakes from our side, deprecated e-mail addresses, and/or anonymous donations alas do happen… Thanks!)